OUR FOCUS "CUSTOMER SATISFACTION"
Based in Toronto, Ontario, Beaver Paving Ltd. has been a family business for two generations, and providing quality workmanship for over 30 years. During this time, we have seen many companies come into the business for a few years and then disappear, only to start doing business under another name. This practice does little to help a company build a thriving business. The success we earned from this commitment is unmatched by the "quick cash and run" approach used by other Toronto paving companies. We recognize that the survival of our company depends on 'a services mentality', giving our clients great service at an honest price.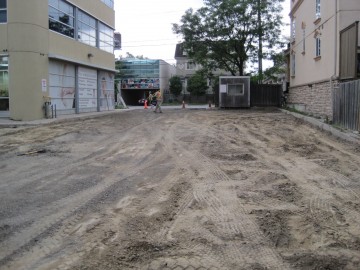 THE PAVING BUSINESS
In our business, we only have about 8 months out of every year to develop and maintain a relationship with our clients, as our work is seasonal. Our time is limited – therefore, we work extra hard to make these relationships with our clients our number one priority. Our clients have helped us to build our reputation as one of the top-paving contractors in the GTA, so in return we owe them our very best in quality, customer service and professionalism. We are committed to continue to improve our industry leading service. This commitment has rewarded us and continues to show with our satisfied clientele for over 30 years.
PRICE AND QUALITY
The expression: "Buy Cheap, Buy Twice" is as true in our trade as it is in any other. It doesn't take much extra time and effort to do a job properly in the first place, and experience has taught us that a correctly completed job has its benefits. The thousands of clients we have worked for through three decades are a testament that it pays to invest that little extra time, to be left with a quality finish that will stand the test of time. This attitude and focus has shown as our clients are fulfilled with our work that they refer us to their family and friends, as the word gets around.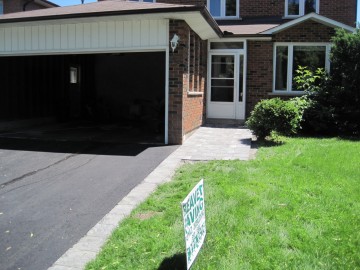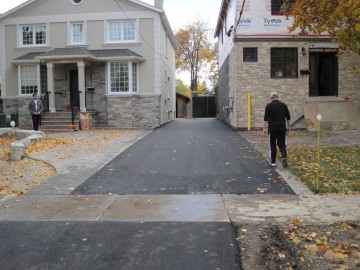 THE CUSTOMER'S BEST INTEREST IN MIND
When you hire us, we feel obligated to explain to you the best approach for completing our work, so it is long-lasting and fault-free. If we determine that problems could arise in the future, we will advise you before we start the work and suggest ways to avoid the problems. At the end of the day, we want to provide you with the best service possible. If you are ever uneasy about swift claims or prices that appear to be "too good to be true," please call us and we will provide you with a fair assessment of the scope of work and a realistic price for the job. The rest is up to you.
WARRANTIES
Our warranty on the work we do is standard for the industry. Over the past 30 years, we have offered the same warranty since our first day in business and it continues to satisfy our clients. This success indicates that our clients trust our approach and more importantly, it continues to show that we are passionate about the service we provide to our present and future clients. We thank and appreciate our clients for their referrals. As homeowners, we understand the importance of doing things right from the start and value the importance of investing in quality service and material. We will continue to offer a respectable service at a fair price, which has been our motto since day one!