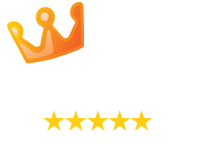 10 TIME WINNER OF BEST OF AWARDS!

EXPERIENCED AND DEPENDABLE SERVICES
About us

Based in Toronto, Ontario, Beaver Paving Ltd. has been a family business for two generations, and providing quality workmanship for over 30 years. During this time, we have seen many companies come into the business for a few years [...]

Residential

We specialize in residential asphalt paving and interlocking projects such as driveways and walkways. Looking to add value to your home? Our experienced sales team will work together with you in recreating a beautiful entrance.

Commercial

We have an organized approach on completing the project within the timeline provided while staying on budget. Beaver Paving owns and operates a full range of construction equipment to consistently provide quality service.
OUR CUSTOMERS SAY
Beaver Paving was great! No complaints. They showed up when expected and did a quality job (marking/measuring, tearing up the driveway, grading and paving). The driveway looks great and the crew was very friendly. I have be recommending them to friends and neighbours thanks joe and your awesome team

these guys are great! joe and his team are ones you can count on ! wife and i are very happy with the final result! cheers from down south! thank you beaver paving

Joe and the crew from Beaver paving did a wonderful job for us. The quality of their work was excellent. More importantly, Joe was easy to get a hold of and worked within our timelines. in fact, the job was done well ahead of schedule and exactly on budget. I would hire them again. cheers

I was very pleased with my driveway. i dealt with joe who was very friendly and knowledgable. Workers seemed nice, and got the job done in a reasonable amount of time. definatly will reccomend to friends and family

I was very happy with the workmanship of my driveway, the owner came to the house to prepare our estimate, was thorough. Our driveway(s) look so good, I would recommend joe to my friends. The company gave us a date to tear up the driveway, a date to complete work, both were completed in the timeframe. Thank you

joe and his crew were quick and very professional. It was very easy to negotiate dates to get the job complete the work was clean and the driveway came out better then we thought. We would 100% recommend joe and his crew and we will use them on our next project.

joe was very courteous to deal with. I received a written estimate and there was no pressure to have the work done. I was charged exactly what I was quoted and I received a receipt after I made a deposit, and another receipt after the work was done and the balance was paid. I am very happy with the quality of workmanship and would definitely recommend them to my family and friends

currently on vacation but me and my family are so happy !!!!!!Had heard of beaver paving reputation was was not disappointed. Very efficient workers removed the old driveway and paved after drive had time to settle. Left site clean afterwards (a big concern). Excellent work ! Would highly recommend

The team from Beaver Paving did an amazing job replacing our old, poorly-installed driveway stones. The difference is night and day! I am really happy with the results. The entire crew is full of friendly people who are both professional and hard-working. They were keen on getting the job done right and not just fast unlike some contractors we've hired before. They work efficiently and are very easy to deal with, especially with any requests you might have. I would definitely recommend and use their services again. Thank you all for the great work!
Providing Personalized & High Quality Service
Whether you need a new vision for your driveway, a repair or replace an existing driveway provide us with your paving and interlocking requirements. Whatever the size, scope, size of project and type of materials and we will send you a no cost and no obligation free estimate to complete the work.